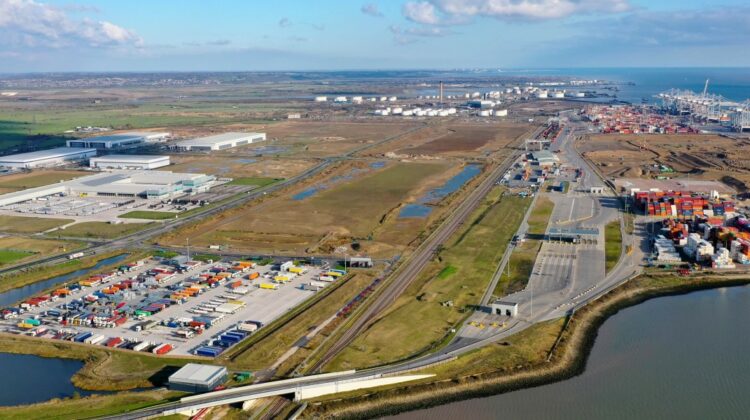 Unlocking The UK's Trade Potential On The Global Stage : Group Chairman & CEO, DP World

---
DUBAI : Last week I joined the UK Chancellor of the Exchequer, The Rt Hon Rishi Sunak MP, alongside key public and private stakeholders, to officially launch Thames Freeport. Thames Freeport is one of eight brand new special economic zones in England, and our world-leading port and logistics park at DP World London Gateway is central to its success.
At the launch, I announced the beginning of work on a new fourth berth at London Gateway port, as part of a further £300m investment in our UK infrastructure. With hiring and investment in the UK set to hit their highest level in almost seven years, Thames Freeport will be a vital instrument of growth, securing a bright and resilient economic future for the nation.
From the beginning, we have fully supported the UK Government's aspirations to create new economic opportunities through the development of freeports. We aim to create a new level of trade for post-Brexit Britain, and with it bring increased employment and investment into local communities.
Keeping Pace on the Global Stage
The UK now has an opportunity to position itself as a key player in the global economy. In Quarter 1 of 2021, trade between the UK and non-EU countries continued to be higher than with EU countries in both imports and exports. With predictions that the UK is heading toward its biggest economic boom since 1948, Thames Freeport is well-placed to be an increasingly key part of Britain's trading future.
Having generated over $1.3tr in trade, 150,000 direct jobs and 500,000 indirect jobs at our Jebel Ali Free Zone in Dubai, we know the impact that free zones and freeports can have on economic prosperity and access to global markets. More business operations meant that Dubai could lessen its reliance on natural resources and become the largest industrial zone in the region. Since 1985 when Jebel Ali was established, Dubai has grown to handle more than $93 billion of trade annually. This couldn't have been achieved without the opportunity for economic diversification that a free zone provides.
Thames Freeport is our latest iteration tailored for the UK market, and a landmark addition for a country we have great plans for. In fact, DP World has made our most significant investments outside of the UAE in the UK – including over £2bn over the last decade in London Gateway, DP World Southampton, and P&O Ferries. After being awarded freeport status in the March 2021 budget, Thames Freeport received more new enquiries from businesses looking to relocate than at any point in the last decade. It shows that freeports are in demand and that the success at Jebel Ali can be replicated here.
Regardless of whether you view the UK's previous trade bloc membership as a help or hindrance, the need for focused, sophisticated, and business-friendly trade zones in Britain has never been greater.
Transforming London Gateway
London Gateway is already the most advanced and fastest-growing container port in the UK, and in the first six months of 2021, we saw a record throughput of almost 900,000 TEU. But our work to drive its growth and connectivity is only just beginning.
DP World are investing £300m inwards into a new fourth berth, contributing almost £4bn in gross value added to the UK economy and creating 25,000 new jobs. The increased capacity afforded by the new berth generates more space than any other port in the country to handle the world's largest vessels. At the size of 400 football pitches, the same-site logistics park is the biggest of its kind in Europe: together the port and the park offer endless opportunities.
This level of investment is critical to not only enabling London Gateway to handle the demands of today's trade economy, but it is also vital for the sustainability of operations in the future. London Gateway will soon utilise its unrivalled rail connections to move 30% of all its containers. With each tonne of freight transported by rail reducing carbon emissions by 76% compared to road, enabling the truck fleet to concentrate on valuable final mile delivery, while reducing the total truck miles on Britain's road network, will drive the UK Government forward to meet its target of delivering their Net Zero 2050 promise.
Committed to The Future
The need for focused, sophisticated, and business-friendly trade zones grows the world over as companies look for new ways to reach their customers, attracting investments, generating trade, and diversifying into new markets.
With this in mind, we see a multitude of opportunities for the UK, and we plan to be at the heart of its trading future. A fourth berth for London Gateway represents a clear milestone for DP World, demonstrating that we have the ambition and resources to boost growth, support businesses, create jobs and build resilience.
With all the benefits of Thames Freeport within reach, DP World London Gateway is open for business.
Source : Published by, Author – Sultan Ahmed Bin Sulayem, Group Chairman & CEO of DP World
---