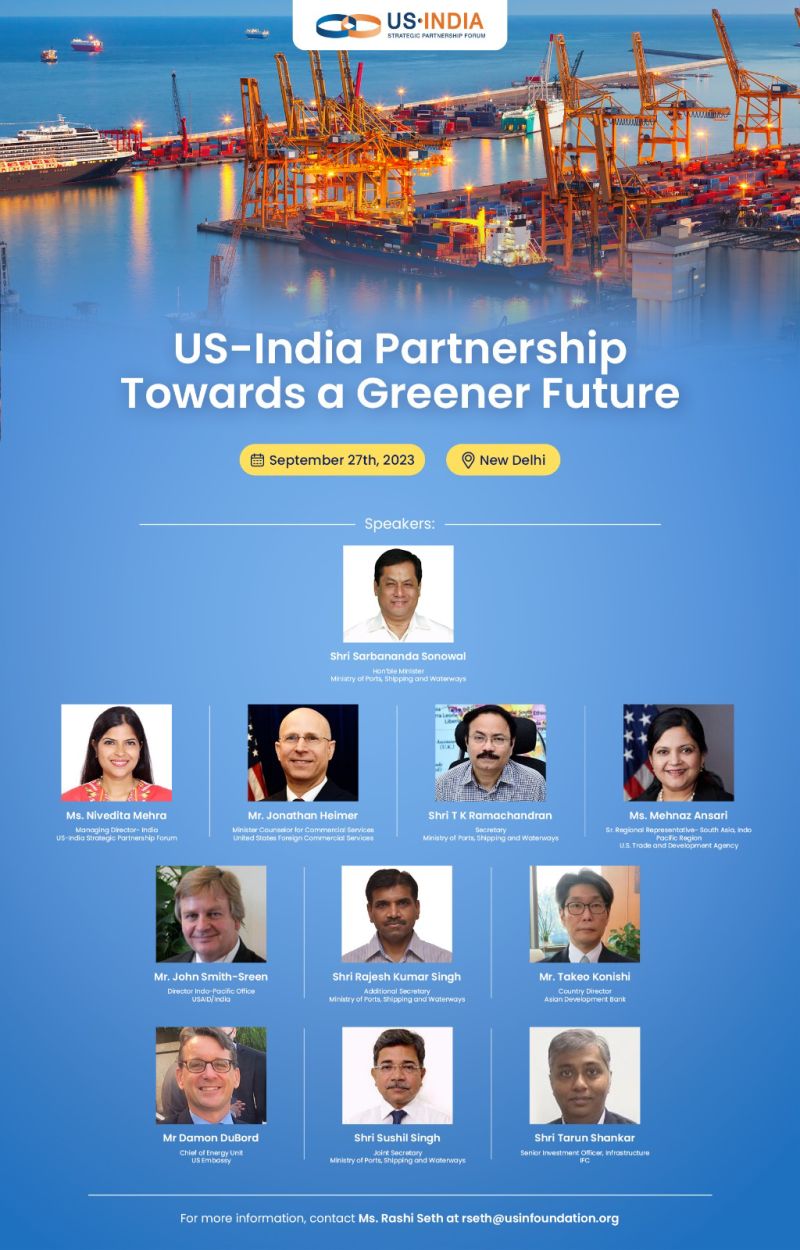 USISPF to host a roundtable with MoPSW
NEW DELHI : USISPF(US-India Strategic Partnership Forum) will host a roundtable on September 27th, led by Shri. Sarbananda Sonowal, the Honorable Minister at the Ministry of Ports, Shipping and Waterways (India), in India.
The dialogue will involve senior U.S. government officials, multilateral development banks, and key players across the U.S.-India clean energy sector, with a focus on hydrogen hubs near Indian ports.
The conversation will encompass the recently unveiled India-Middle East-Europe Economic Corridor (IMEC) at the G20 Summit in New Delhi. The IMEC aims to build new economic corridors of trust, foster collaboration, bring in new investment, and build new resilient supply chains.