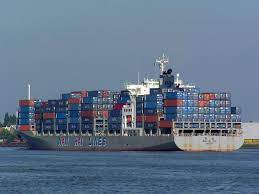 Wan Hai announces new budget for second-hand ship purchases

---
TAIWAN : Wan Hai Lines has launched another war chest for another round of second-hand ship acquisitions.
The Taiwanese liner operator has set aside another US$200 million for more vessel purchases, after buying 12 ships with the first budget of US$360 million that was put up last year.
Wan Hai disclosed the second ship acquisition budget in a Taiwan Stock Exchange filing on 9 November, the same day the company announced that net profit for the first nine months of 2021 soared 19-fold to US$2.49 billion.
Liner operators have been actively expanding their fleet with newbuildings and second-hand ship purchases as freight rates have been breaching historical highs, aided by rising cargo volumes and port congestion.
Wan Hai has also commissioned two dozen 3,013TEU and 3,055TEU newbuildings from Japan Marine United Corporation and Nihon Shipyard.
The carrier also has fourteen 13,000TEU ships under construction at South Korean ship builders Hyundai Heavy Industries and Samsung Heavy Industries as well as thousands of containers on order, bringing its total capital investments to over US$3 billion.
Since last year, Wan Hai has launched solo services to the US West Coast, US East Coast and South America to take advantage of rising freight rates. The company's investments in 13,000TEU ships indicate that Wan Hai intends to stay in the long-haul trade.
Wan Hai said, "We're buying more ships to strengthen our operations. Our chairman has authorized the budget to acquire more vessels so we can provide more services to our customers."
The company noted that its Singapore subsidiary, Wan Hai Lines (Singapore), will be responsible for all vessel purchases, possibly due to tax incentives the city-state offers to shipping companies there.