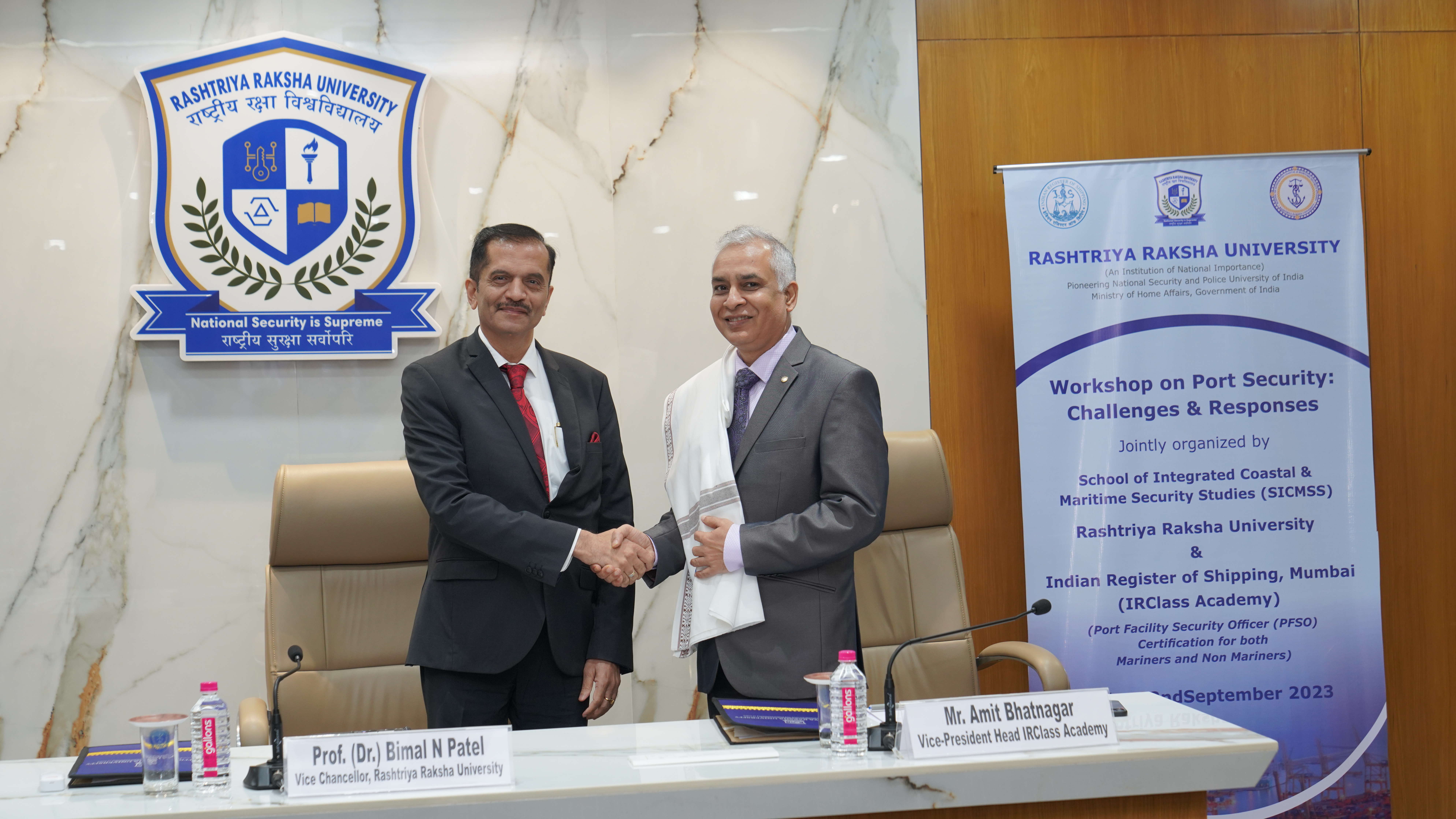 Workshop on Port security : Challenges and responses held in Gujarat
GANDHINAGAR : The School of Integrated Coastal and Maritime Security Studies (SICMSS) has taken initiative in organizing a three-day workshop on Port Security Challenges and Response jointly organized by SICMSS, Rashtriya Raksha University and Indian register of Shipping Class Academy from 20 September 2023 through 22 September 2023.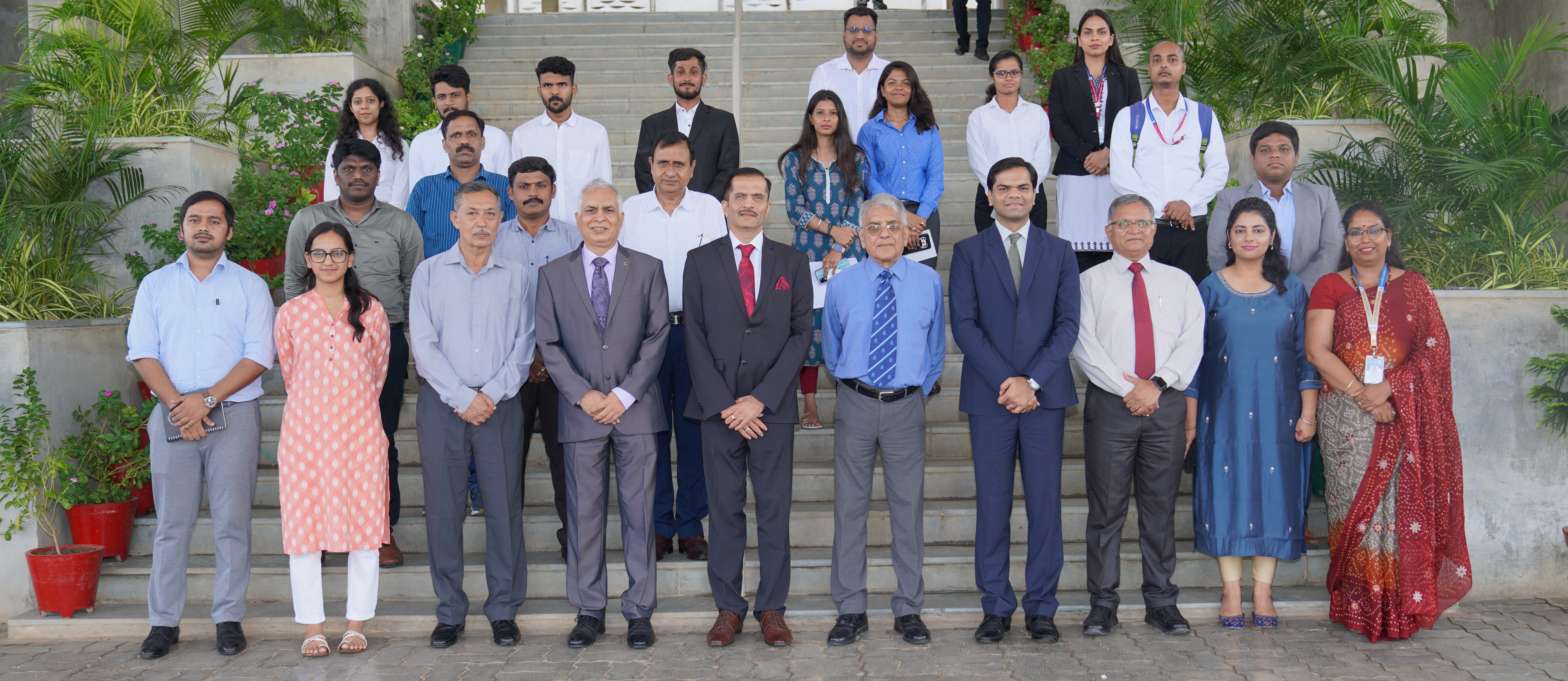 The keynote address of the workshop was by Dr. Prabhakaran Paleri, Chief Mentor, SICMSS and former DG Indian Coast Guard wherein he emphasized the importance of Port Security and need of these kinds of workshops. The keynote address by Amit Bhatnagar, Senior Principal Surveyor & Vice President Head IRClass Academy explained about the early trade trends in India during 13th century leading to recent developments and how the workshop is of use to Port personnel.
The inaugural address was delivered by Dr. Bimal N Patel, Vice Chancellor, Rashtriya Raksha University detailed on recent issues such as mass migration, sea level rise and oldest ports being converted into museums and not being revived for economic benefits. The sustaining of port infrastructure is the need as the G20 trade Agreement between Saudi Arabia and India requires the benefit of asset creation, manpower and revival. The school has the potential to make changes and channelize by "Power of Idea and Commitment". The ISPS trained professionals will be the future of redevelopment and security assessments in future.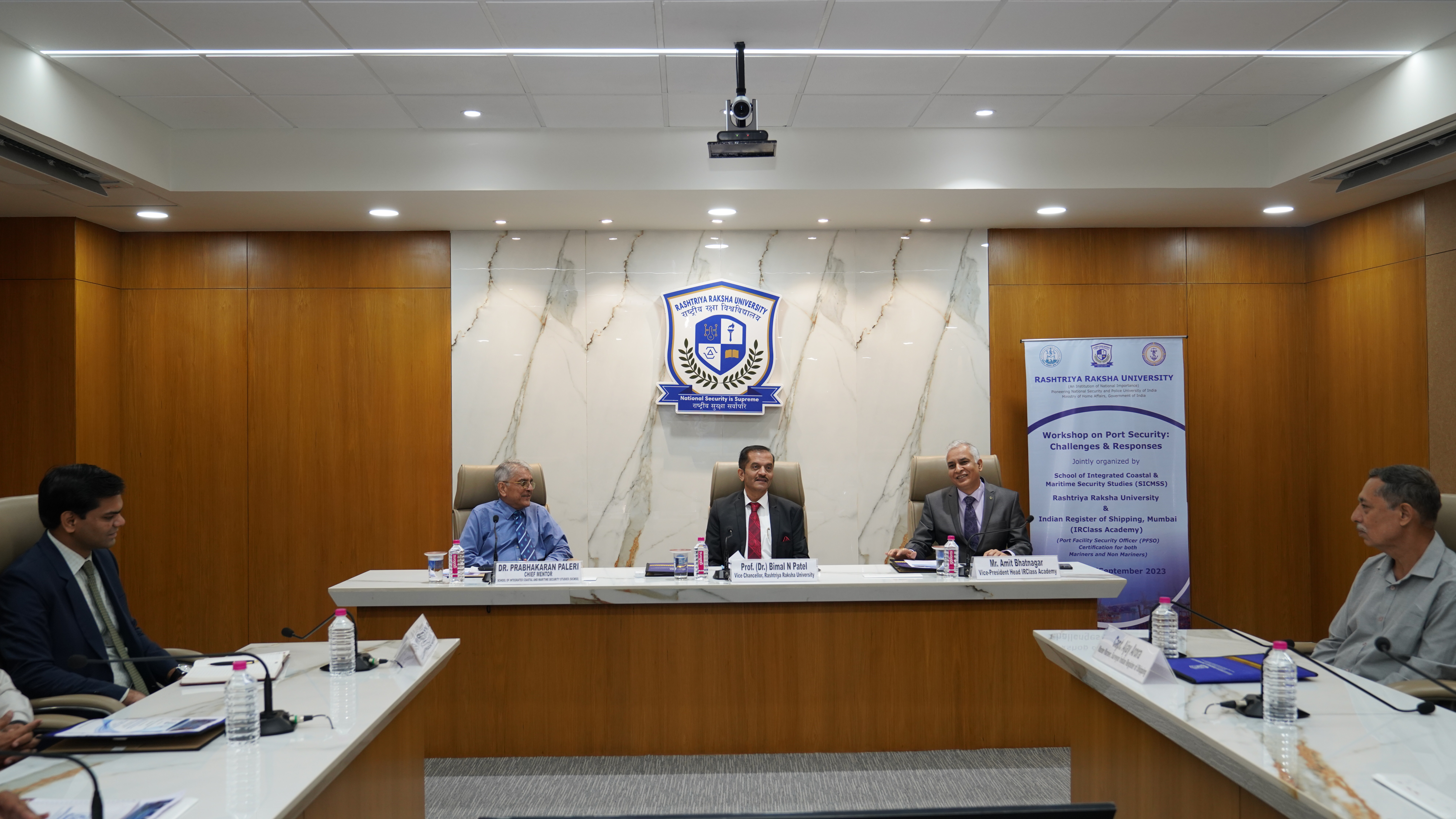 The participants and stakeholders of the workshop are security officers, captains and from other profiles from different ports in India and abroad. The purpose of this workshop is to cover topics such as Maritime Security regime, Contingency Planning, drugs and Narcotics, Security Assessment and Plan, Ship Security and Administration, Security Training and Port Cyber Security throughout the three day sessions.
The workshop will focus on challenges such as Piracy and Armed Robbery, Threat Identification etc, Drug Trafficking Routes in Indian Ocean, Port Facility Security, Security Action, Drills and Exercises, Citadel, Security Equipment and Systems and Introduction with Types of Cyber Assets along with Risk Management Methodology.
This workshop will come out as an enriching experience for the participants and the stakeholders in the maritime domain for the future.