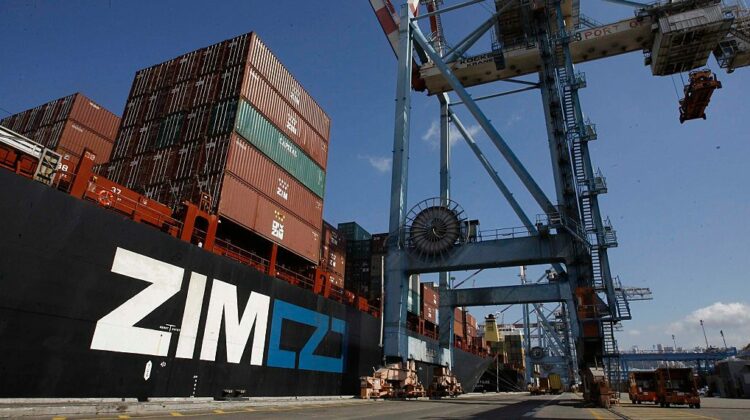 ZIM backs fintech startup firm
HAIFA : 40Seas, an innovative fintech platform for cross-border trade financing, was funded with US$111 million from the Israeli companies ZIM and Team8.
In particular, the company's US$11 million seed funding round, led by Team8 with participation from ZIM, is complemented by a US$100 million credit facility for exporters and importers.
The purpose is for the company to deliver a much more efficient and cost-effective financing framework for small to medium enterprises (SMEs) involved in global commerce.
The fintech startup has emerged from stealth mode with a view to closing the US$1.7 trillion global trade finance gap, providing a solution that enables digital B2B payment functionality while facilitating cross-border trade between SMEs. According to the Organization for Economic Cooperation and Development (OECD),
SMEs account for 43% of cross-border trade volume. However, they are seven times more likely to be denied access to trade financing than multinational companies – according to the World Trade Organization. In fact, the recent market downturn, and the rising cost of capital, have put an additional financial strain on SMEs engaged in global commerce.
Eyal Moldovan, 40Seas co-founder and CEO, stated, "Given today's harsh macroeconomic conditions, now more than ever, SMEs need easy access to financing to have the best chance of survival. 40Seas wants to drive a sea change in how companies access finance, with a unique solution that makes life easier for importers and exporters, serving both directions of a cross-border trade."
ZIM has extended 40Seas a three-year, account receivables based, senior secured, revolving credit facility of approximately US$100 million, with an option to extend it to US$200 million.
In order to better serve customers in its ecosystem and generate new revenue streams, ZIM will embed 40Seas into the freight forwarding services offered by Ship4wd, its digital freight forwarding subsidiary, targeting the SME market.
The purpose of this integration is for ZIM's SME customers to benefit from a digital financing solution designed to reduce operational and administrative overheads and ease the burden of freight and inventory expenses.
Eli Glickman, President and CEO of ZIM, commented, "With our significant investment in 40Seas, we continue to advance disruptive technologies to promote digital innovation in the shipping industry, while developing additional streams of revenue that complement our core shipping business."