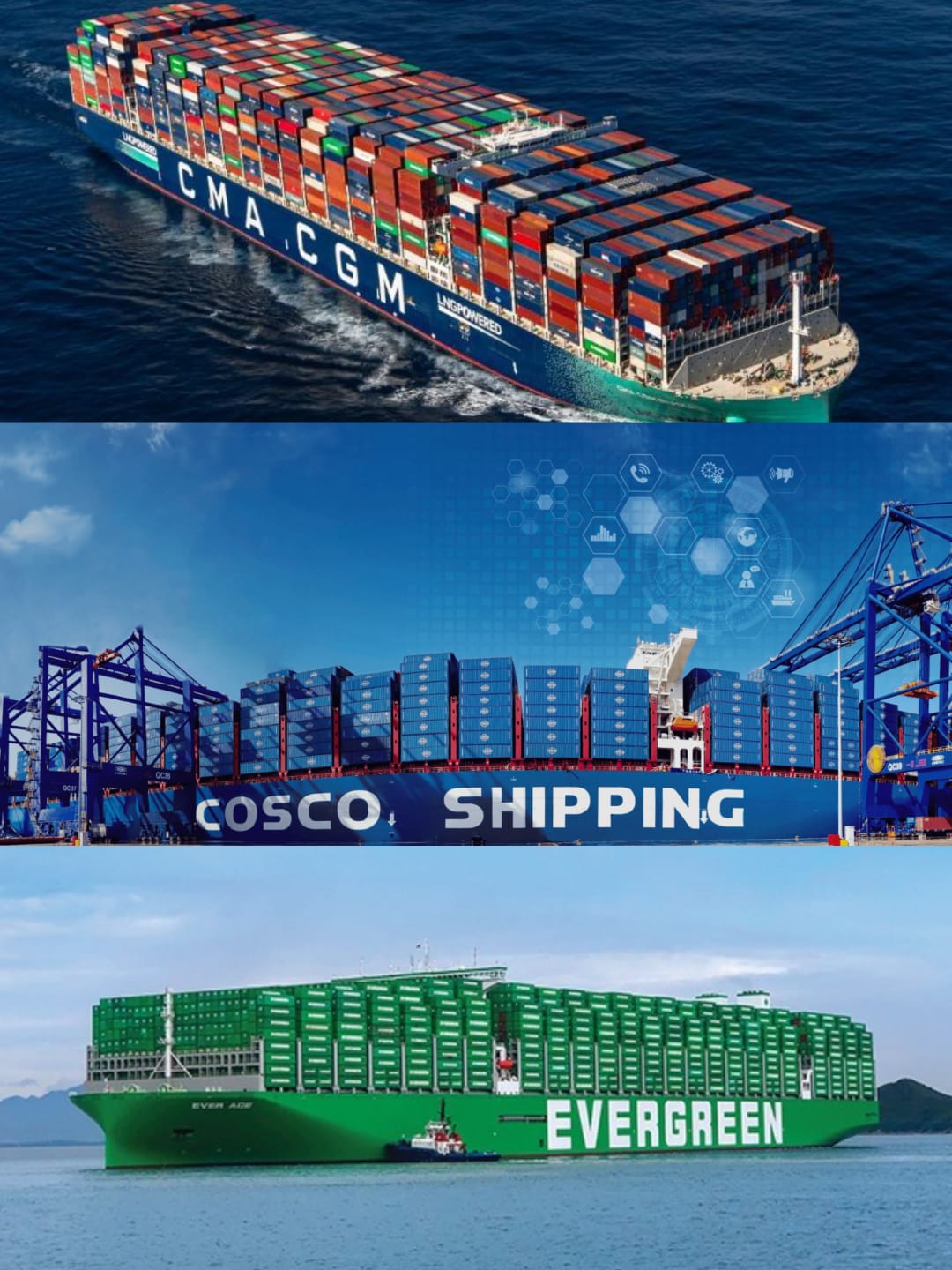 Ocean Alliance's dominant era comes after 2M breakup
SINGAPORE : The Ocean Alliance comprising CMA CGM, COSCO Shipping Lines and Evergreen Marine Corporation is set to become the largest box shipping alliance once the 2M partnership ends in 2025.
2M's extinction will leave Ocean and THE alliances as the only container shipping tie-ups on long-haul routes, but they will not be of equal scale.
Operating 303 container ships of 4.22 million TEU, the Ocean Alliance is nowadays larger than the 2M and THE Alliance, which each operate around 3.1 million TEU.
The Ocean Alliance's market share stands at 34% in the Asia – Europe trade and at 35% on Asia – North America routes.
Its market shares on these routes are expected to further increase, as the Ocean Alliance's member carriers have a combined orderbook of almost 2.38 million TEU for delivery from 2024 onwards.
Alphaliner stated, "Not all of these newbuildings will trade in Ocean Alliance services, but there is little doubt that the 36 'megamax' ships under construction are earmarked for the Asia – Europe trade, where they can staff three weekly loops."
The current Ocean Alliance 'Day 7' Product, launched in January, is based on the pro forma deployment of 353 ships of 4.62 million TEU, up 49% since its launch in April 2017, exceeding the average sector growth of 27.5%. The Ocean Alliance's average vessel size also climbed from 9,600 TEU in April 2017 to 13,000 TEU today.
Contrary to certain media reports suggesting that the alliances will need to be adjusted following the decision by the European Commission not to extend the carriers' exemption from regular competition law for consortia (when the market share is less than 30%), shipping alliances remain a legal way for liner operators to cooperate.
Alphaliner said, "As long as carrier groupings (even with a market share above 30%) do not unduly restrict competition and receive formal regulatory approval, they will continue to function normally. The planned expansion of the Ocean Alliance might however become a test case for how large the megaalliances will be allowed to grow."